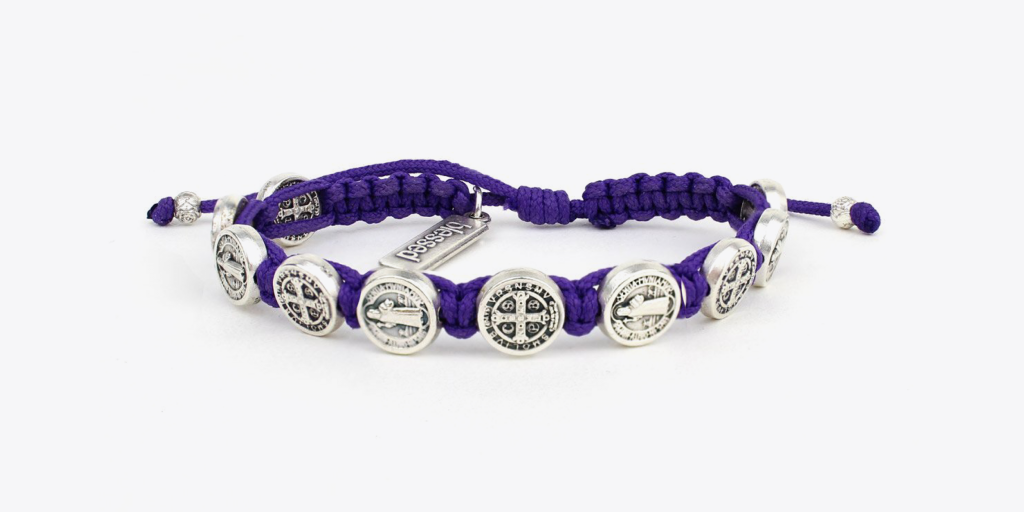 My Saint My Hero X Hallow
Buy Now
HALLOW BLESSING BRACELET
Wear this bracelet as a reminder that God has given you a mission to make the world a better place, and you can choose to fulfill that mission by using your hands to do good.
Together as one community, let's pray:
"Dear Lord, thank you for being with me always. Help me quiet my mind and heart so that I can hear your voice and follow your will. Extend your grace into the busyness of my life, so that I may learn to be still and notice your presence. I pray for the courage to come to you, to share my burdens, and to listen to your voice. Help me trust in you so that you can hallow my life. Amen."
Handmade with love in the small pilgrimage town of Medjugorje, Bosnia and Herzegovina; may you be blessed by the prayers of those making each piece and the love and prayers of My Saint My Hero. Your purchase enables us to use the power of giving to help transform lives and make the world a better place.
Each bracelet comes with a Free Hallow Pray it Forward Breathe Bracelet for you to gift to someone who needs a Blessing!
Click HERE for a Free Download of the Emergency Novena
Bracelets for Men and Women – adjustable cording opens to 9.5″ diameter, closes to 6 1/4″
Handwoven by women rising above poverty in Medjugorje, Bosnia, and Herzegovina
10 silver-tone St. Benedict/Benedictine medals and a signature "blessed" tag
Medals made in Italy
Hallow Blessing Bracelets come an inspirational card with the Emergency Novena