Happy Easter Images 2023
Easter is here!
The most important celebration in the Church calls for sharing in the joy of the Resurrection with family, friends and more.
In 2023, spreading Easter joy often takes the form of sharing Happy Easter images on social media, in group text messages or through email.
Hallow is here to help by providing free Happy Easter images you can copy and save to share in this Christian holiday of Easter in 2023.
Religious Happy Easter Images
In theory, all images of Easter have religious connotations: Jesus's Resurrection–which Easter celebrates–is the cornerstone of Christianity.
However, some Easter images that focus on bunnies and baskets can sometimes feel a bit removed from the meaning of the holiday.
These simple Happy Easter images should convey the religious significance of the day while embracing the festive colors common in Happy Easter images.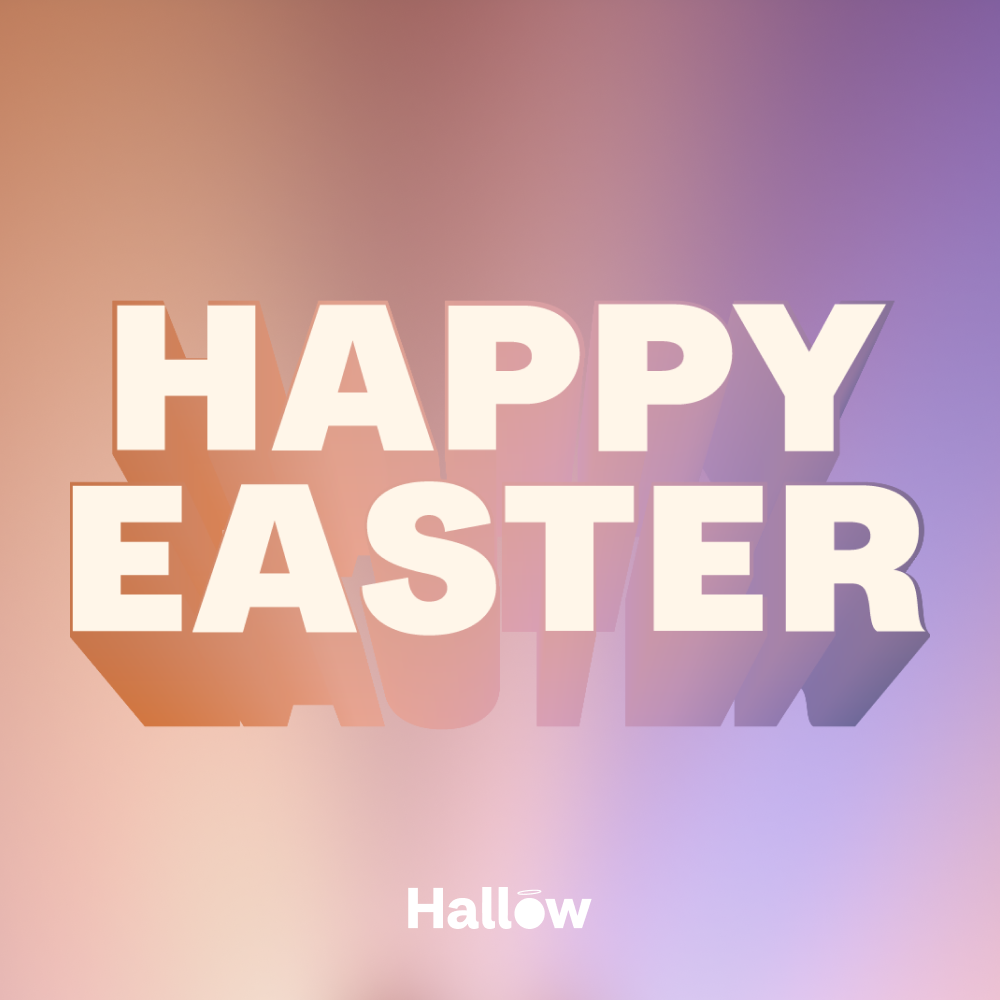 "He Is Risen" Happy Easter Images
"He is risen!" is a common celebratory phrase during Easter. Hallow has created He is risen images to celebrate Jesus's victory over death.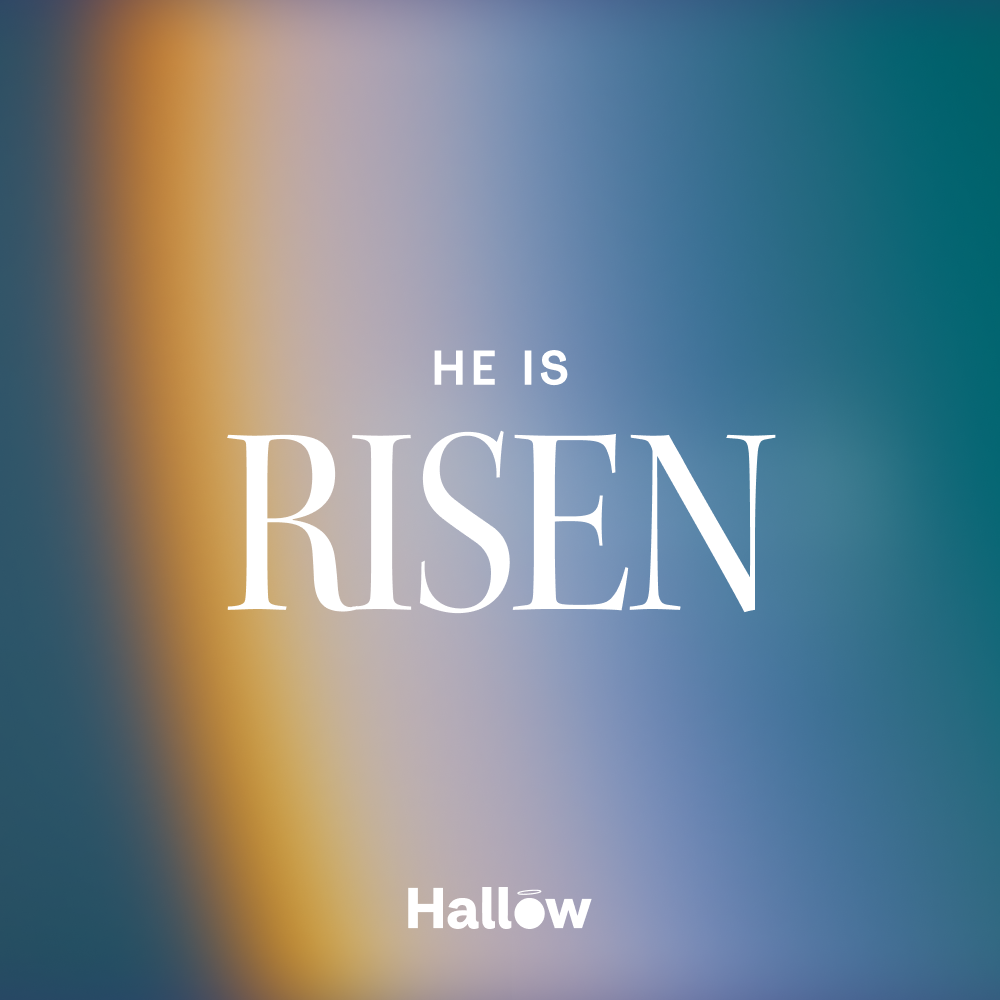 Happy Easter Images with a Cross
The cross is a universally recognized symbol with special meaning on Easter.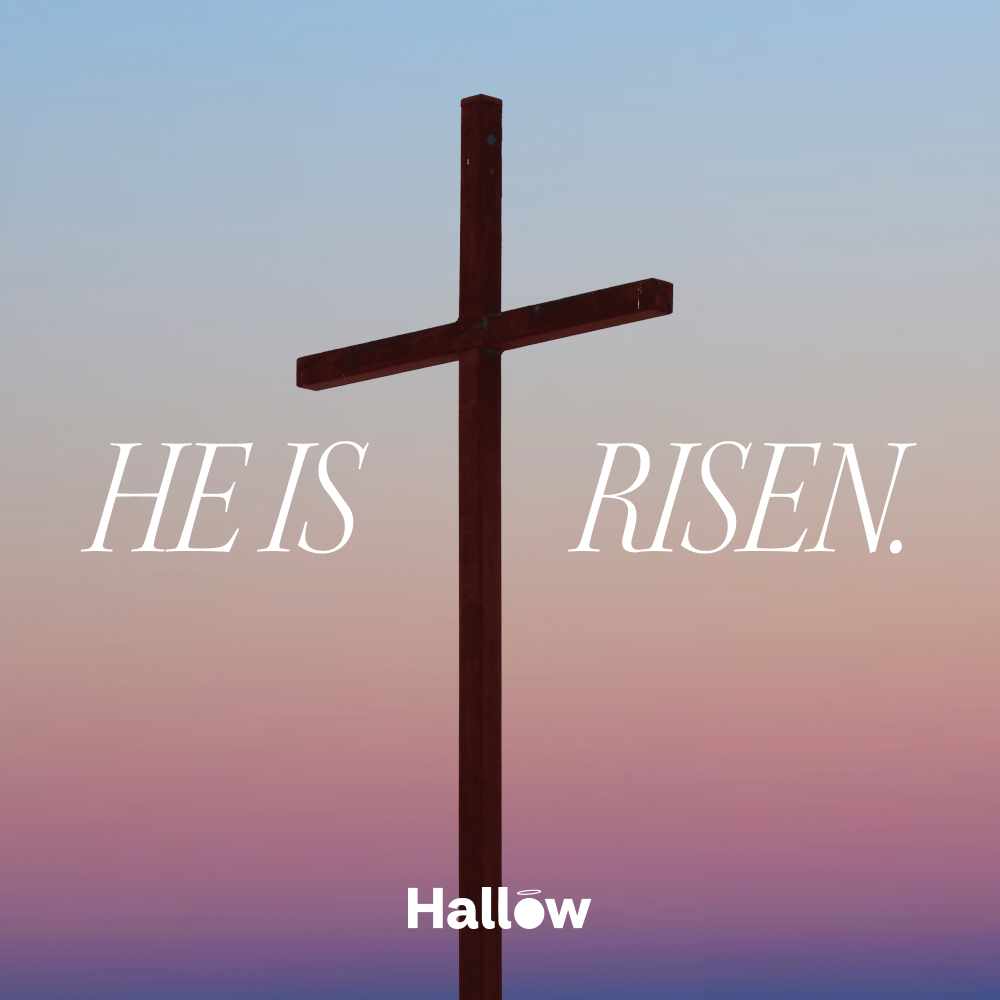 Happy Easter Images – Other Languages
The joys of Easter transcend any single language. If you're looking to share Happy Easter images in another language, Hallow has you covered.
Buona Pasqua (Happy Easter in Italian)
Felices Pascuas (Happy Easter in Portuguese)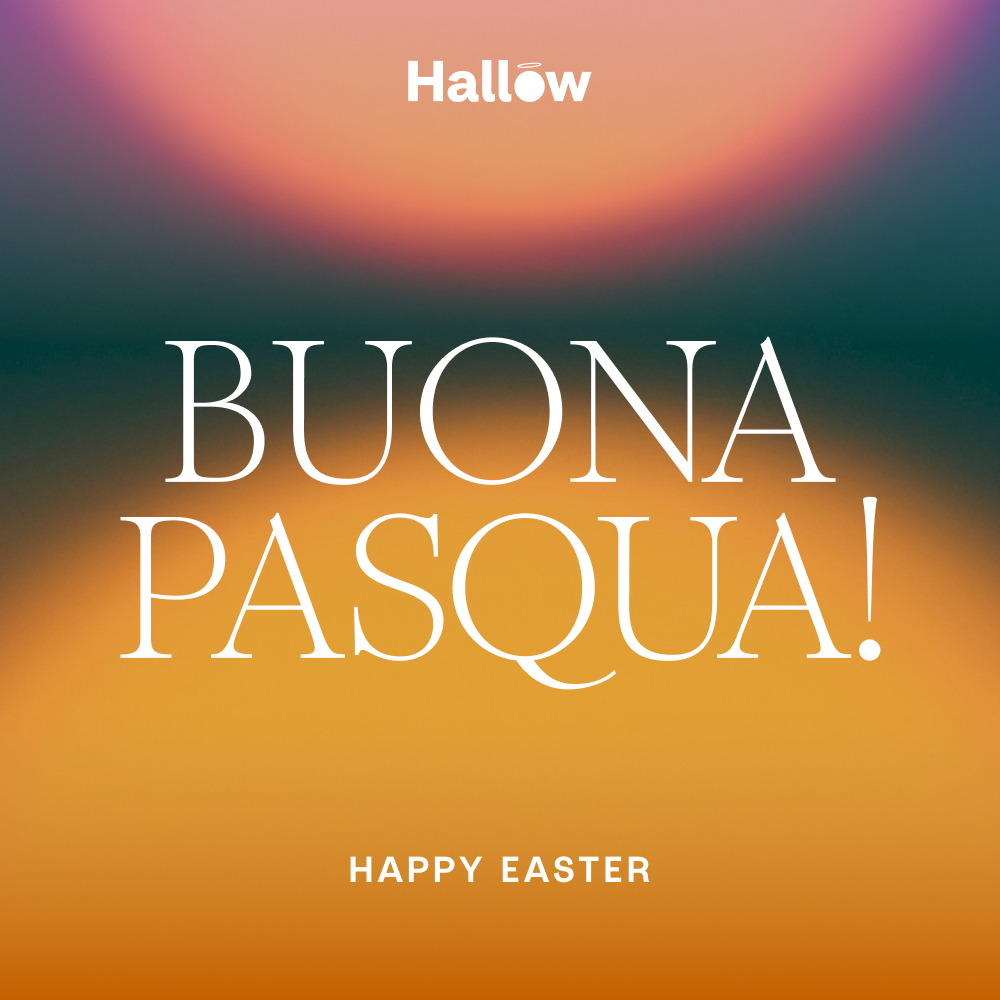 Other Easter Resources