Join Fr. Mike's Bible in a Year on Hallow
Hallow is the #1 Catholic Meditation, Prayer, Sleep & Bible App. Sign up today and draw closer to God all year through Fr. Mike's Bible In A Year!
Get Started For Free
"By far the best app on my phone."
"I've never prayed or listened so much to the telling of the Bible thanks to Bible In A Year Podcast with Fr. Mike Schmitz."
"I've been listening to The Bible in a Year since Jan 1. You've made an amazing app."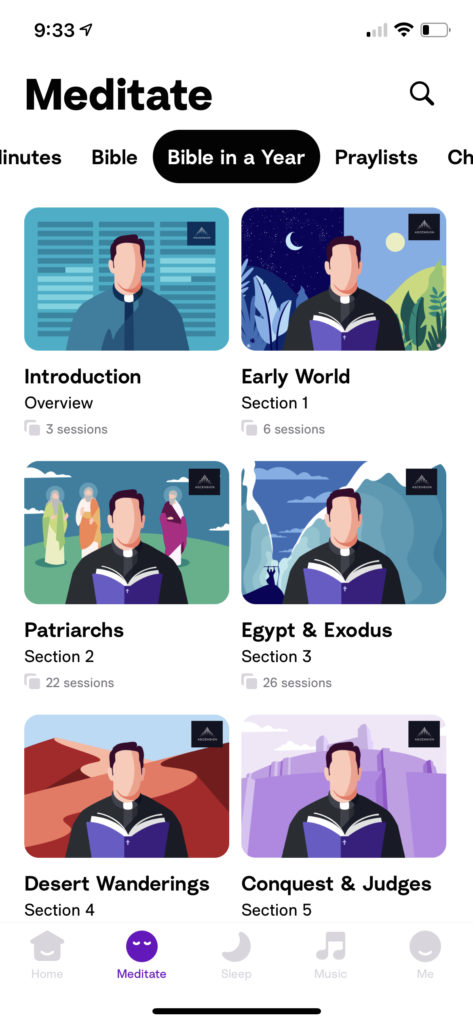 "While I'm at it ... the Bible in a Year with Fr. Mike is life changing."
"I hate quoting a old, over used cliche, but I've been very lost. And I think for the first time in a while I maybe found."
"My experience with Hallow so far has revolutionized my prayer life."
Features
Daily Gospel & Rosary
Meditate on the Church's Daily Gospel passage through Lectio Divina and pray through the daily mysteries of the Rosary with our audio guided sessions.
Praylists & Challenges
Pray with Night Prayer, reflect with Examen, meditate on the Litany of Humility, the Psalms, the Saints and many more.
3,000+ Unique Sessions
Build your own custom prayer plan across difference methods, lengths, guides, music, change & themes. Pray your own way.