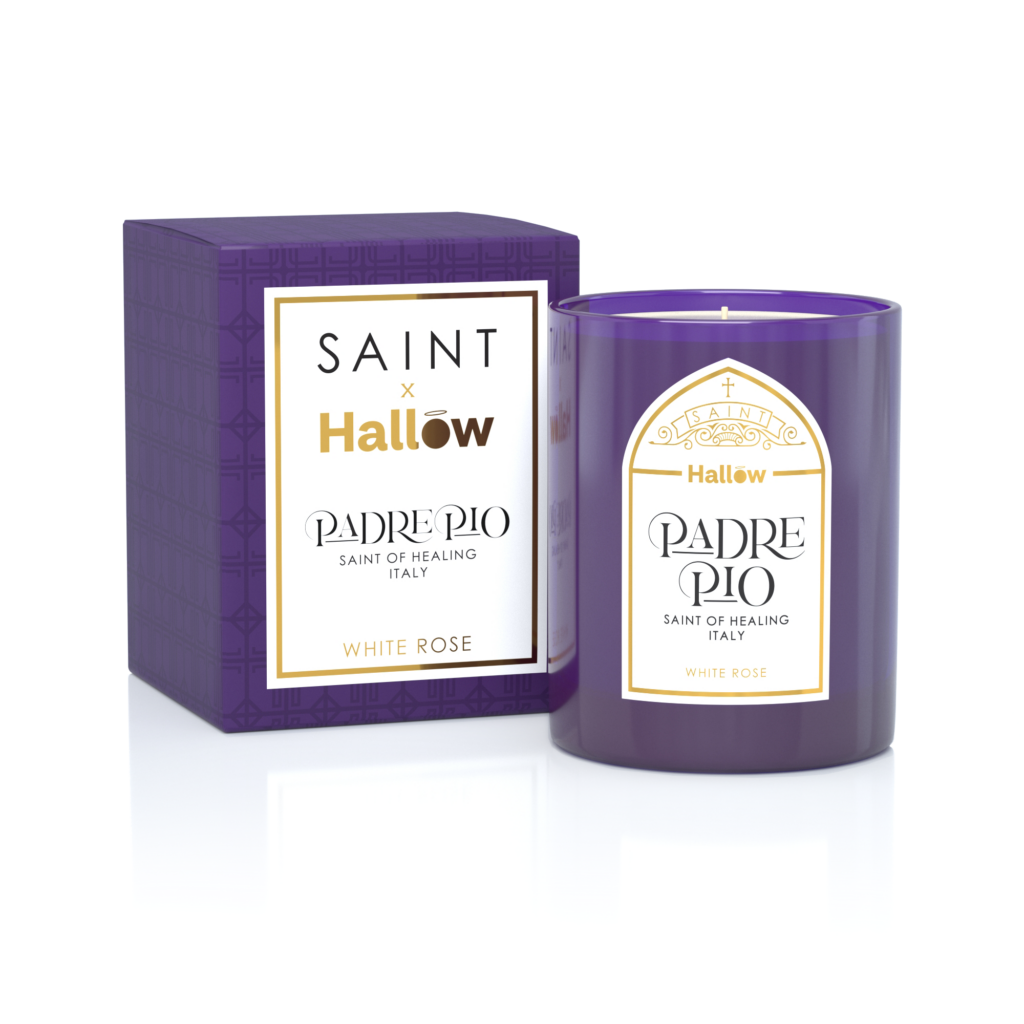 Hallow X Saint Candle – Padre Pio
Buy Now!
The legacy of Saint Padre Pio is one of marvel and comfort, inspiring a fragrance to match the divine nature of his life. The Padre Pio candle envelopes the senses with angelic notes of Rose Absolute, exotic White Florals and fresh Geranium to create a balanced, uplifting scent. Light this candle as a reminder to live by the words of Padre Pio, "Pray, hope, and don't worry." In a special collaboration with Saint Candles, order your Padre Pio candle today to enhance your prayer time.
Prayer to Saint Padre Pio
Saint Padre Pio, saint of healing and Italy, your body revealed the five wounds of the crucified Jesus, and became a powerful witness to the saving passion and death of Christ. You shared the confessional and the Holy Eucharist with countless souls, and we humbly ask for your continued support of the healing process for (name person). Amen.
Scent Profile
Top Note: Gardenia
Mid Note: White Exotic Flowers
Base Note: Rose Absolute
About
Each candle comes with a prayer to the patron saint, holy oil as part of the wax, and a prayer coin embedded into the candle. Before the first lighting, read out loud the prayer to the patron saint, then light the candle. Once the wax has burned all the way down after many uses, remove the coin at the bottom and keep it in your wallet, purse, or car – or bury it in your yard as a way of blessing the entire household.
14 oz. (10.5 oz. pour), ~80 hour burn time
Measures 4″ H x 3" D
Directions for Use
When using for the first time, allow to burn for 2-3 hours, until all the wax has become liquid on the surface to avoid tunneling. Regularly cut the wick with a wick trimmer (ideal length 3-5 mm) before lighting.