Hallow for Schools
Hallow is the #1 Catholic app in the world and a powerful tool for mental and spiritual health. Find peace and purpose with God today.
Get in Touch
Schools receive an 80% discount for faculty, staff, and students!
"I'm only 14, but I learned that the more I pray the closer I feel towards God which leads me to complete Joy. "
"Hallow was a great way for my religion class to get started and focus. I noticed that after a few days it truly made a difference in the classroom."
"My experience with Hallow so far has revolutionized my prayer life."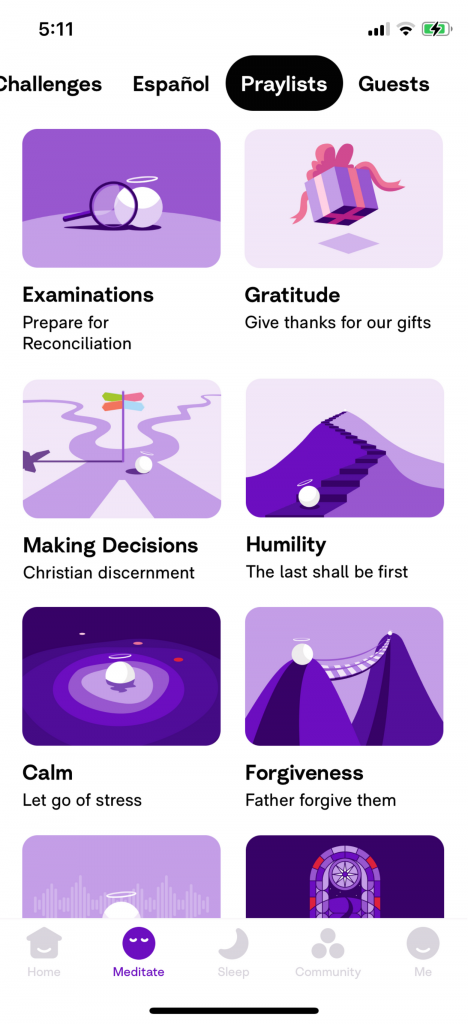 "So much peace. I have never experienced something like this - a great way to calm yourself during a stressful day."
"I hate quoting a old, over used cliche, but I've been very lost. And I think for the first time in a while I maybe found."
"Hallow has allowed me to introduce meditation into my life and lives of my students, especially in today's world where teaching, as well as modeling it, is essential. "
Features
Mental Health Content
Help students strengthen their mental health through prayer with sessions on relationships, anxiety and depression, and other issues that young people face.
Daily Prayers & Challenges
Start class with a Morning Offering, end the day with an Examen, meditate on the Daily Gospel, teach students about the Works of Mercy, and much more.
10,000+ Unique Sessions
Students can build their own custom prayer plan across different prayer types, lengths, guides, music, and themes. Pray your own way.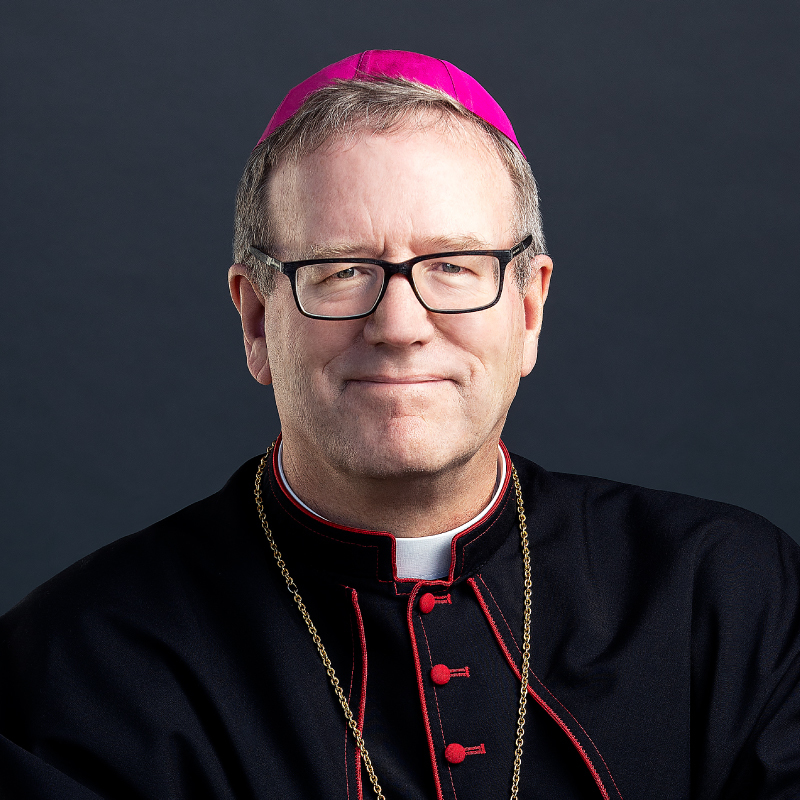 "Hallow is a powerful resource for Christians everywhere looking to grow deeper in their relationship with God. You can meditate on the daily Gospel reading, the Rosary, the Examen, Gregorian chant, and more. I'm very excited to partner with Hallow to share Word on Fire's content and enhance your life of prayer."

Most Reverend Bishop Robert Barron

(Founder of Word on Fire)
Students are stressed.
89% of Catholic school teachers surveyed are concerned that their students are falling away from their faith. The same number felt their students suffer from high levels of stress and anxiety.
Prayer makes a difference.
94% of teachers using Hallow in the classroom felt like their students found time spent praying with Hallow spiritually rewarding. 77% felt that their students were more focused or calm after praying with Hallow.