Order Your Free I AM HERE Parish Kit
Invite your community to pray together and engage with the Eucharist with a FREE parish kit!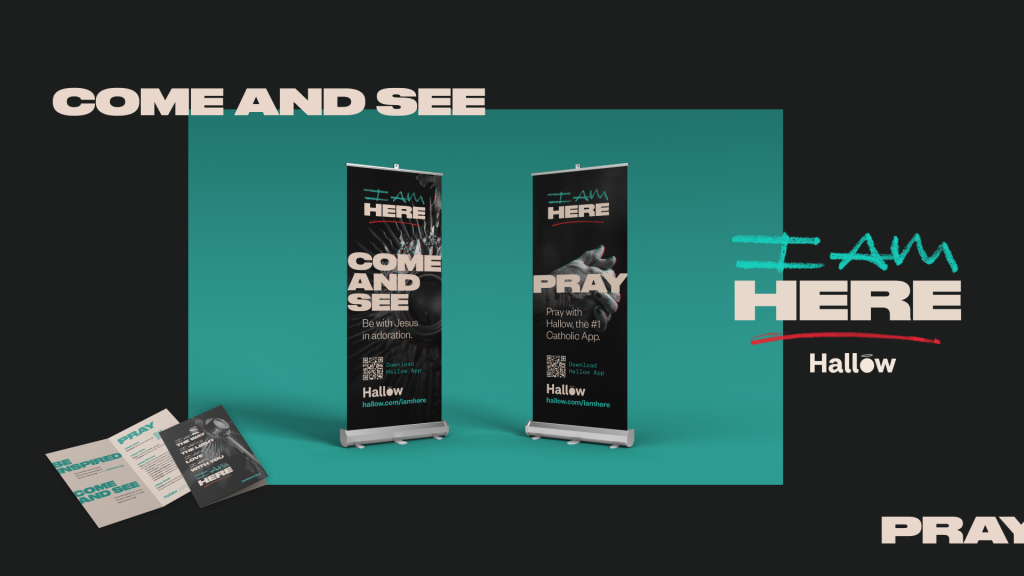 A FREE parish kit includes:
2 pop-up banners to display in your church vestibule or common area;
Single-page brochures with more details about Hallow;
… all at NO cost to you or your parish!
Once you submit this form, a member of the Hallow team will follow up with you to confirm the details. After that, you will receive your free parish kit in the mail!
Click to Order a Spanish Parish Kit! (Ordenar en español)