In 2021, COVID precautions caused Lent to look a little different than normal. The Vatican announced modifications to the distribution of ashes on Ash Wednesday, replacing the usual application of an ash cross by a thumb with a "sprinkling" of ashes on the head.
The ritual application of ashes dates back to ancient Jewish tradition and serves two main purposes: to remind us of our physical death (and therefore our need for God) and to serve as a form of public penance.
The ashes received at mass are sacramentals that draw their sanctification from the blessed palms from which they are made and the blessing received from a priest. As such, they are uniquely physical.
Last year, with many churches providing limited services and with many Catholics still quarantining, many Catholics were unable to receive ashes, and even fewer had the opportunity to publicly embrace their penance.
In response, Hallow announced the launch of a digital "AshTag" effect on both Facebook and Instagram, something we are excited to offer again in 2023.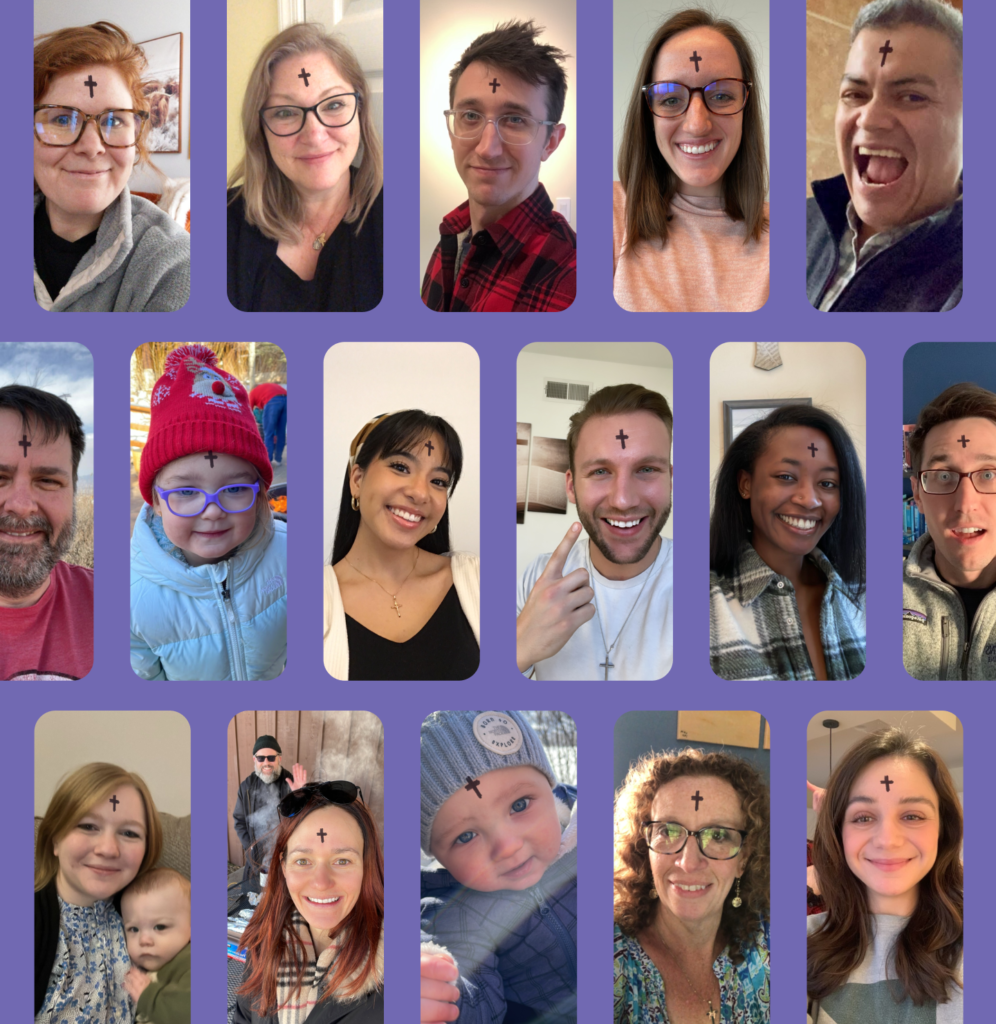 Ashes signify mourning, grief, and repentance, the start of our Lenten journey that calls us to turn away from sin and toward God. Ashes can also signify death as in 'ashes to ashes, dust to dust' and our intent to die to our worldly desires and live even more in Christ's image.
Rather than an exercise in vanity, publicly wearing ashes allows Catholics around the world to embrace humility in penance as part of a community of faith.
What better place to embrace solidarity with the global Church than on social media.
By pairing digital ashes with the hashtag "#ashtag" (and this year, #ashtag2023) we are literally connected together in a discoverable and shareable way.
Practical Warning
Whenever we make public proclamations of penance or prayer, especially on social media, there is always the very real temptation of pride. Proclaiming holiness outwardly while internally feeding into our egos is sinful hypocrisy.
One way of ensuring we embrace a true spirit of humility while embracing our faith online is to combine it with physical and spiritual acts of repentance.
During Lent, we are specifically called toward prayer, fasting, and almsgiving.
When you post your digital ashes, say a prayer for someone in your life who is struggling. Fast from social media for the rest of the day (or even for the rest of Lent). Make an anonymous donation to a local charity. Seek out Confession.
SEE ALSO: Where to get ashes
Hallow Overview
Hallow is the #1 Catholic prayer and meditation app in the world but is also an incredible resource for any Christians looking to dive deeper into their relationship with Christ. Join Hallow and meditate with 5, 10, 15, or 20 minute, audio-guided contemplative prayer sessions that include:
Daily Lenten prayers focused on the Imitation of Christ, including prayers for forgiveness and humility, meditations on The Stations of the Cross, and exclusive Lenten music. 
Daily Examens and Lectio Divina on the Daily Gospel
Father Mike's Bible in a Year Podcast and Bible Stories with your favorite Catholic speakers like Dr. Scott Hahn and Katie McGrady
Sleep Meditations to close your day in the evening, including Night Prayer from the Liturgy of the Hours
Minute meditations for moments of stress, temptation, or gratitude throughout the day
Mental Health meditations and prayers specifically for kids
Peaceful Christian Music & Gregorian Chant for listening throughout your day
Much more…
Hallow recently launched its #Lent Pray40 Challenge on the Imitation of Christ. Hallow also features prayers such as the Rosary, 7 Sorrows Rosary, the Litany of St. Joseph, Examinations, meditations on the virtues of St. Joseph, Lectio Divina, and sacred music.