CHICAGO – Oct. 28, 2022 – Hallow is proud to announce it has successfully completed the System and Organization Controls (SOC) 2 Type II audit in recognition of its commitment to information security.
SOC 2 certification is a report on an organization's internal controls and how it protects customer data and sensitive information. It is the standard for data security among digital companies in the U.S.
An independent auditor, Insight Assurance, conducted the detailed examination via Vanta. Through this process, Hallow demonstrated its adherence to data security, availability and confidentiality standards developed by the American Institute of Certified Public Accountants (AICPA).
With its SOC 2 recognition, Hallow not only protects the safety of its customers' data today but demonstrates that it has set the right standards in place for the future.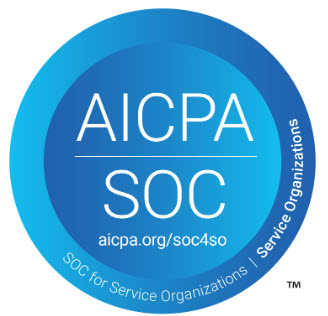 To earn SOC 2 certification, Hallow completed the following over a 3-month period:
Thorough examination of security of vendors and third parties
Risk assessment of systems
Tests of system controls
Defined policies to ensure continued protection for customers and employees
In-depth security training program for the entire organization
With SOC 2 Type II certification, Hallow joins the likes of Google, Amazon Web Services and other leading technology companies in applying the most rigorous security measures to protect customer data. In February 2022, Hallow earned the iKeepSafe COPPA badge, which recognizes organizations compliant with federal laws that protect the privacy of student education records.
Hallow is excited to be taking this important step to further its data protection practices.
Why SOC 2 Certification is good news for Hallow users
We know you want your data kept safe! As a Hallow user, nothing will change except that you can enjoy extra peace of mind knowing that your data is secure. Hallow has gone to great lengths to safeguard the information that is personal to you.
About Hallow
Hallow is the #1 Catholic App and provides over 5,000 audio-guided prayers and meditations across a variety of prayer styles and techniques. The app is free to download and includes permanently free content available to anyone, anywhere.
Hallow's content spans from daily prayers, to community challenges for specific seasons, to podcast-style guest sessions, and more. A few types of content on the app are:
Dailies: Gospel, Rosary, Saints;
Music: Instrumental, Chant, Contemporary;
Mental Health Content: Stress & Anxiety, Addiction, Healthy Relationships, and more;
Sleep Content: Bible Stories, Meditations, Music;
Bible in a Year with Fr. Mike Schmitz;
Psalms and Sunday Sermons from Bishop Robert Barron;
And much more!