Hallow is excited to launch a new series of prayer resources in conjunction with the release of "Fr. Stu," starring Mark Wahlberg.
The movie follows the life of Fr. Stuart Long, who spent time as a high school and college football player, professional boxer and Hollywood actor before following a call to the priesthood.
"Fr. Stu" hits theaters on April 13, and Hallow is pleased to partner exclusively with the film to bring some of Fr. Stu's favorite prayers to the Hallow app.
Beginning on April 7, Hallow will feature several "Fr. Stu"-related resources in the Hallow app, including:
An introduction and commentary from Mark Wahlberg on the impact of Fr. Stu on both his own life and the entire world
Three of Fr. Stu's favorite prayers: Rosary, Anima Christi and Come, Holy Spirit
Audio clips from the film
All of these will be available for free inside of the Hallow app.
The "Fr. Stu"-inspired section of the app complements the bevy of other prayers, meditations and reflections Hallow offers this Lent and Easter, including the #Pray40 Lent prayer challenge and Holy Week prayers, with Jim Caviezel and Jonathan Roumie guiding meditations on the Seven Last Words of Christ.
Start praying today by downloading the Hallow app, and be sure to see "Fr. Stu" at a theater near you beginning on April 13. Purchase tickets for the film here.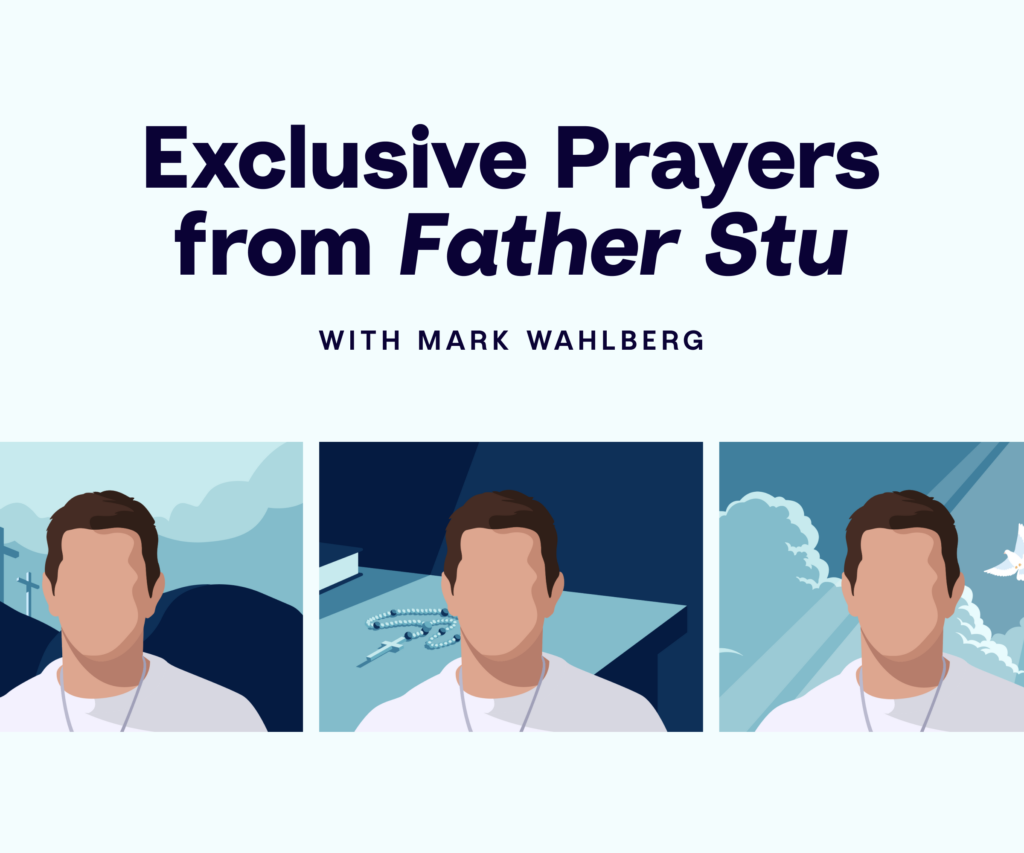 More Prayer Resources