Znajdź Boży pokój przez modlitwę
Wypróbuj Hallow, #1 wśród katolickich aplikacji do modlitwy i medytacji z setkami modlitw, utworów muzycznych, medytacji z przewodnikiem, treści do snu i nie tylko
Wypróbuj Hallow za darmo
"Hallow zmieniło moje życie i małżeństwo!"
"To był najgłębiej przeżyty Wielki Post w moim życiu."
"Myślę, że korzystanie z Hallow sprawiło, że ten okres Wielkiego Postu stał się moim najlepiej przeżytym Wielkim Postem w życiu."
"Modliłam się o to, aby ktoś poprowadził mnie przez Wielki Post i tak się stało! Dziękuję, Hallow! Polecam, 10/10!"
"Jeśli ktokolwiek chce zacząć prowadzić życie modlitewne, to tędy droga. Ja przeszedłem drogę od niemodlenia się wcale do modlitwy dwa razy dziennie."
"Moje dotychczasowe doświadczenia z Hallow zrewolucjonizowały moje życie modlitewne."
Znajdź pokój. Znajdź Boga.
Codzienna Koronka i Różaniec
Wybieraj spośród setek medytacji aktualizowanych każdego dnia, od medytacji minutowych aż po godziny święte.
Nowenny i Litanie
Odkryj swoją wiarę na nowo dzięki nowennom i litaniom, wyzwaniom pomagającym wzrastać w pokorze i pokoju, modlitwom Świętych i wielu innym!
Historie biblijne do snu
Zakończ swój dzień z Chrystusem dzięki wieczornemu rachunkowi sumienia, koronce lub ulubionej historii biblijnej!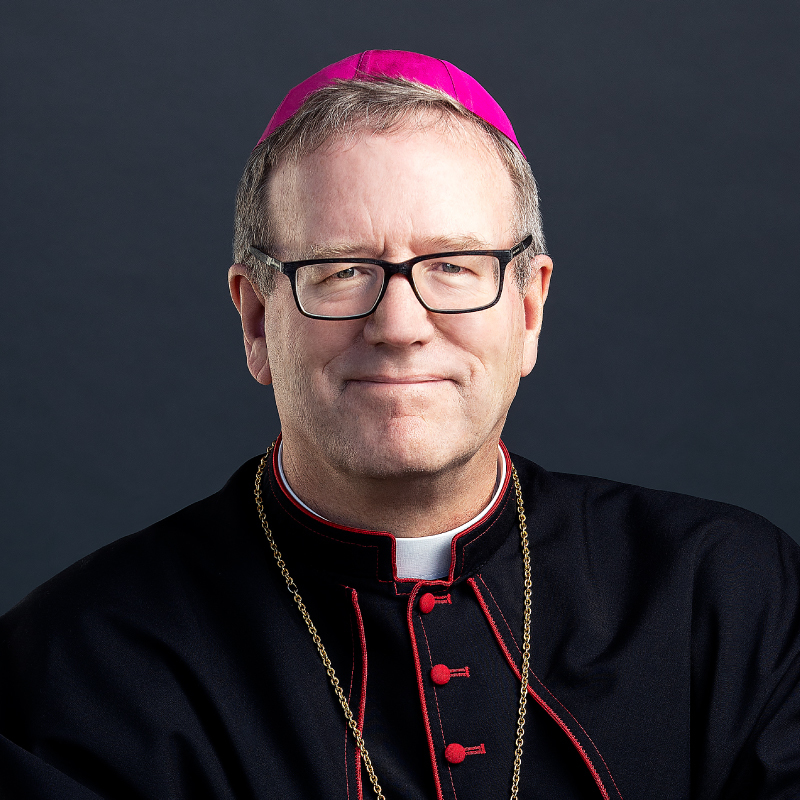 "Hallow to potężne źródło dla chrześcijan na całym świecie, którzy chcą pogłębić swoją relację z Bogiem. Możesz medytować z codziennymi czytaniami z Ewangelii, różańcem, ignacjańskim rachunkiem sumienia, chorałem gregoriańskim i nie tylko. Bardzo się cieszę, że mogę współpracować z Hallow, by dzielić się treściami Word on Fire i wzmacniać Twoje życie modlitewne."

Biskup Robert Barron

(Założyciel Word on Fire)
Co mówią inni
"Ta aplikacja sprawiła, że modliłem się każdego dnia, kiedy nic innego mi nie wychodziło. Jest warta swojej ceny. Jest stale aktualizowana o nowe modlitwy i czytania z Ewangelii. Jeśli nie jesteś pewien, spróbuj i przekonaj się sam. Myślę, że nie będziesz zawiedziony".
Zrób sobie przerwę. Porozmawiaj z Bogiem.
Uczyń modlitwę priorytetem. Naszym celem w Hallow jest pomóc Ci modlić się więcej i pozwolić, by Bóg przyniósł Ci swój pokój. Wystarczy pobrać aplikację, wybrać sesję, nacisnąć przycisk play, zamknąć oczy i pozwolić Bogu zrobić resztę.