Night Prayers: Table of Contents
God is always accessible to us through prayer, but many of us gravitate toward Him at both ends of our day, through morning prayer and night prayer.
Praying at night can help us in so many ways.
It can comfort us after a long day. It can give us peace as we draw closer to sleep. It can help us begin the next day feeling closer to God.
If you don't know the right words to say, let Hallow help with these short, simple night prayers, perfect for praying solo or with families and kids. Remember, the exact words you say matter much less than the desire of your heart to grow closer to God.
Get the Hallow app and pray each night, or check out the prayers below to get started.
Evening Prayer
Try these quick evening prayers towards the end of your (work/school/general) day and wind down with God at night time approaches:
In this evening hour of my day, O Lord, I turn to you in this brief moment of peace. As the day winds down, I give You thanks and ask for Your blessing on me and my loved ones. Grant us peace in the balance of this day and all our days. Amen.
God who made night and day, as the sun sets and the darkness fills the sky, I ask for Your grace to remember that no matter how dark my day was or how fearful I am of what tomorrow will bring, You will always provide light–to my life and to this world. May I keep my eyes open to the many ways in which you bless me. In Your name I pray. Amen.
I retreat to You, heavenly Father, as the end of my day draws near. My day was not easy–they rarely are. But I take comfort in looking back at my day and recognizing Your presence beside me. Thank You for always being near to me. Guide me tonight and in my day tomorrow. I pray in thanksgiving for the gift of peace only You provide me. Amen.
Night Prayer
There are many powerful prayer options in the Catholic faith tradition for nighttime, including Liturgy of the Hours or the Ignatian Examen.
For shorter words of prayer to offer before falling asleep, consider these simple prayers:
Protect us, Lord, as we stay awake; watch over us as we sleep, that awake, we may keep watch with Christ, and asleep, rest in His peace (Prayed during the Liturgy of the Hours)
Angel of God, my guardian dear, to whom God's love entrusts me here, ever this night (day) be at my side to light, to guard, to rule, and to guide. From sinful stain O keep me free, and at death's hour, my helper be. Amen. (Guardian Angel prayer)
Father, as I lie down for sleep tonight, wash over me with the warmth of Your love. In Your mercy, soothe my pain, whether in my body, mind or soul. Grant me a restful night of sleep so that when I awake, I'm strengthened to do Your will. Amen.
God of love and mercy, release me from the chains of sin as I conclude my day. Help me be a little bit better tomorrow and a little bit better the next day. More loving. More generous. Less judgmental. Less self-absorbed. I pray that You grant me a peaceful night of rest so that tomorrow, in small ways that others may not even notice, I help build Your kingdom here on earth.
Also see our guide to praying before falling asleep.
"Now I Lay Me Down to Sleep" Prayer
Many Catholics and other Christians are familiar with the short nighttime prayer that begins with the line, "Now I lay me down to sleep."
The exact origins of this prayer are unknown, though it seems to date back to 18th-century England.
There also appear to be different versions of the prayer, some more popular with Catholics and others with Protestants and Orthodox faith traditions.
Now I lay me down to sleep, I pray the Lord my soul to keep. And if I die before I wake, I pray the Lord my soul to take. Amen
Now I lay me down to sleep; I pray the Lord my soul to keep. Thy love guard me through the night, And wake me with the morning light.
Matthew, Mark, Luke and John, bless the bed that I lie on. The are four corners to my bed, four angels round my head, one to watch, and one to pray, and two to bear my soul away. Now I lay me down to sleep, I pray the Lord my soul to keep. If I should die before I wake, I pray the Lord my soul to take.
Family Night Prayers/Bedtime Prayers
Praying together as a family at night is a tremendous habit to build with your little ones. Any time you have a chance to pray with your kids, it's absolutely worth the time, even after a long day (The Hallow app has many great prayers for kids!).
Here are some prayers to say before bed with your kiddos that will cultivate a habit of nightly prayer in them.
"God, I come to you tonight to pray. Thank you for my entire day. As I close my eyes, please give me rest. My heavenly Father, you are the best."
"With my family gathered here tonight, I give You thanks for our family, for our home, and for the love that fills it. I also thank You for all my friends and other family members. I know sometimes I sin. I'm sorry. I love You, Lord, and ask for a good night of sleep and a good day tomorrow. Amen."
"With my pillow by my head, I thank You Lord, life-giving Bread. My mind and body come to rest, be with me, Lord, my special Guest. It's time for sleep, this time of night–thank you, Lord, who gives me light. I close my eyes until tomorrow. With you, dear God, I know no sorrow!"
"Instead of sheep, let's count our blessings. (Child lists people and things that bless their lives.) Thank you God, for all of these. And thank you for a good night of sleep. Protect me tonight and be with me tomorrow. In Jesus's name, I pray. Amen."
Pope Francis's Simple (but Powerful) Night Prayer
Pope Francis revealed the simple night prayer he offers to God each night during a 2016 papal audience.
It's simple, easy to remember, and great for people of all ages.
"Lord, if you will, you can make me clean!"
Pope Francis said that he follows that by saying the Lord's Prayer five times–one for each of Jesus's wounds.
"If I do this, you can do it too, in your home," he said before also reminding the audience (and all of us) that "Jesus always hears us."
More Prayers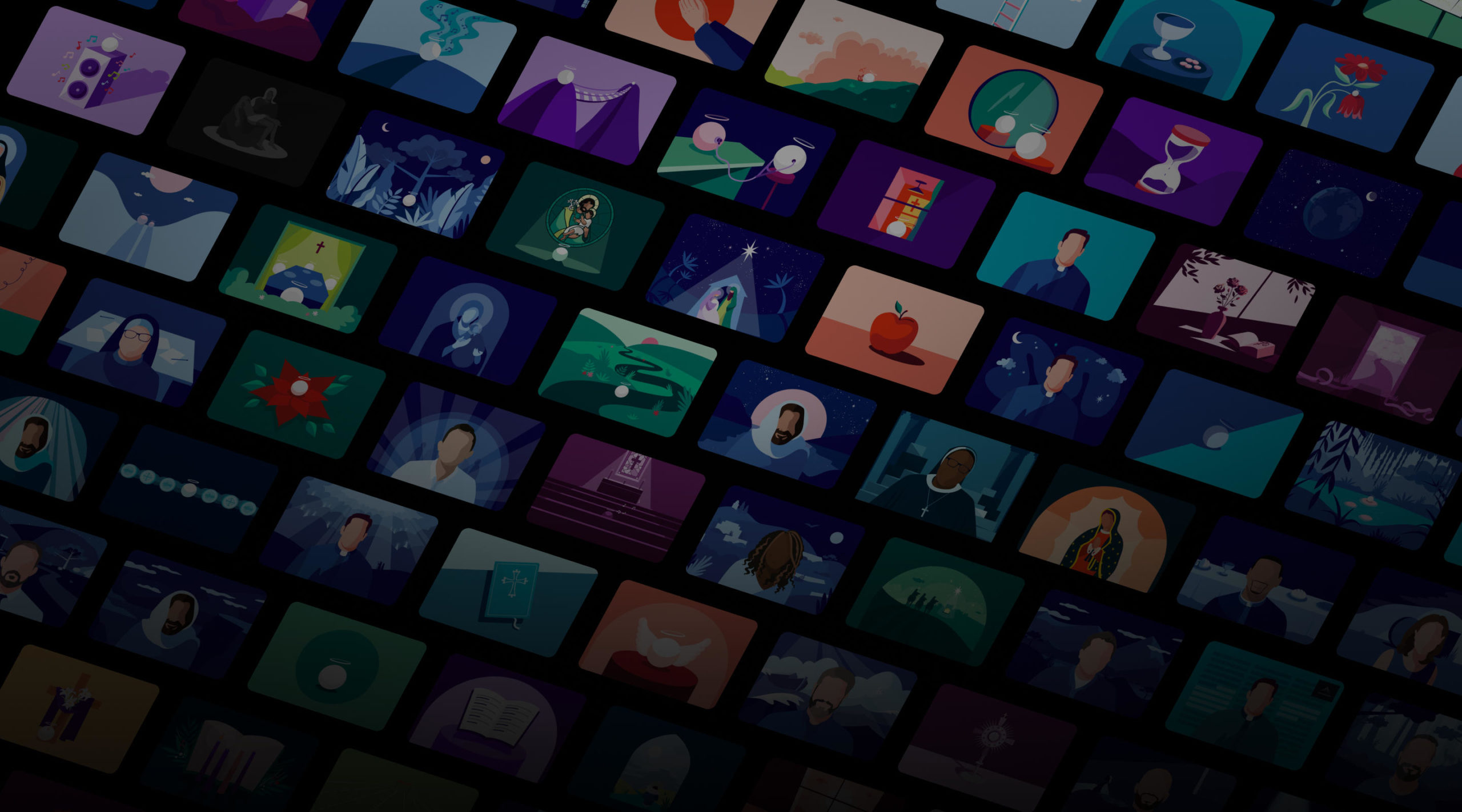 Join the Hallow Community